Firstleaf Kumkumadi Serum with saffron extracts
Diminishes Dark Spots & Blemishes

Made with natural ingredients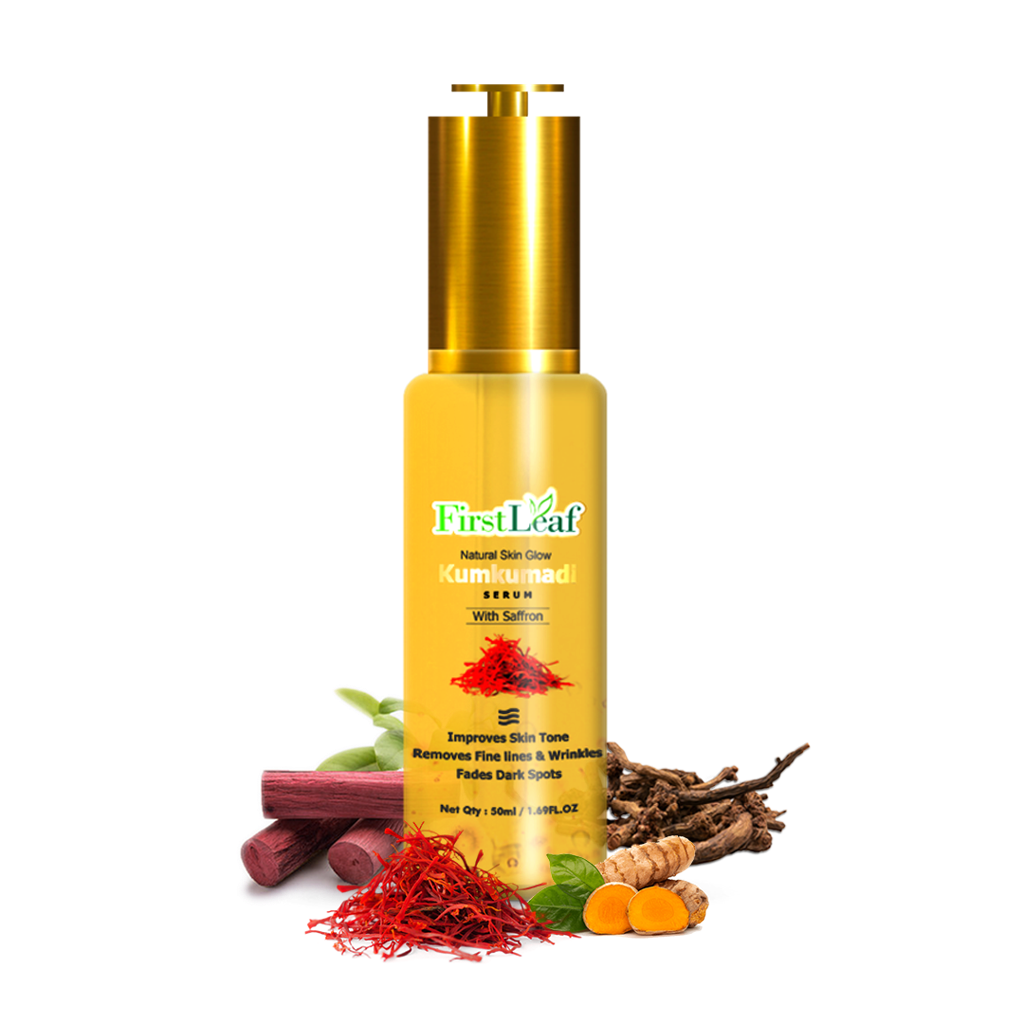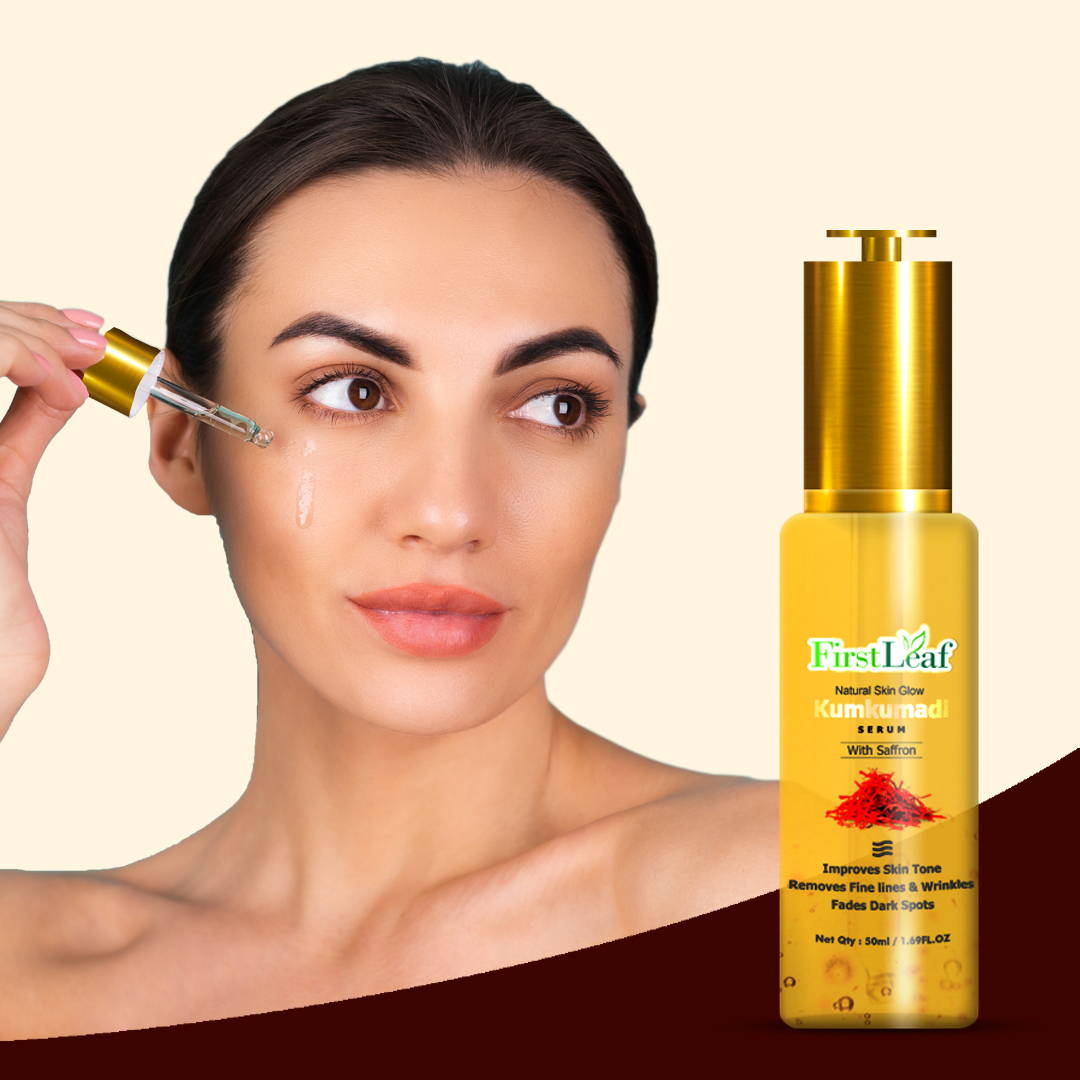 Firstleaf Kumumadi Serum with Natural saffron
Firstleaf Natural Skin Glow Kumkumadi Serum is a marvelous & revolutionary blend of finest herbs & plant oils which serves as a magical cure for most of the skin problems. The potent combination of plant, herb, fruit & milk extracts, Kumkumadi Serum helps you to get a dream cum true skin. The unique formula not only helps brighten the skin tone enhancing its radiance, but also promotes its firmness leading to a youhful glowing skin.
The unique formula not only helps brighten the skin tone enhancing its radiance, but also promotes its firmness leading to a youthful glowing skin. Firstleaf Natural Skin Glow Kumkumadi Serum contains Saffron, Red Sandalwood, Rose, Manjistha, Licorice extract & many other potent ingredients. The Serum has excellent antioxidant properties and helps balance the fire and air elements. It is especially effective for acne scars and dark spots. It can also combat common infections.
Key Ingredients of Kumkumadi Serum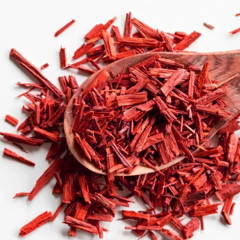 One of the Most effective beauty aid used since ancient times to remove blemishes, rashes & acne due to its cooling & soothing properties. It is very effective to lighten skin tone.​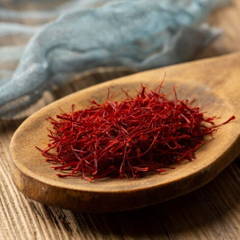 Known as the King of Herbs, Saffron has been used as beauty care potion for ages. Due to its anti oxidant & anti bacterial properties, Saffron restores skin's youthful glow & fights pigmentation, dark circles & pimples.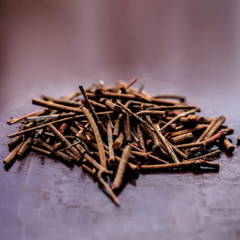 Owing to its anti bacterial, anti- inflammatory & anti- oxidant properties, Manjistha is a wonder remedy for various skin conditions. The blood purifier that Manjistha is, it helps remove toxins from the blood, prevents oxidative radical damage to skin by UV rays.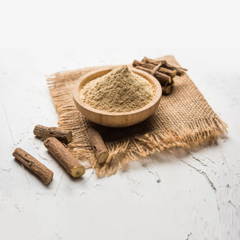 Another effective ingredient- Mulethi or Licorice having potent anti fungal & anti bacterial properties helps the skin away prevent dark spots & circles. Enzymes present in Mulethi block UV rays minimizing the sun damage & delays aging.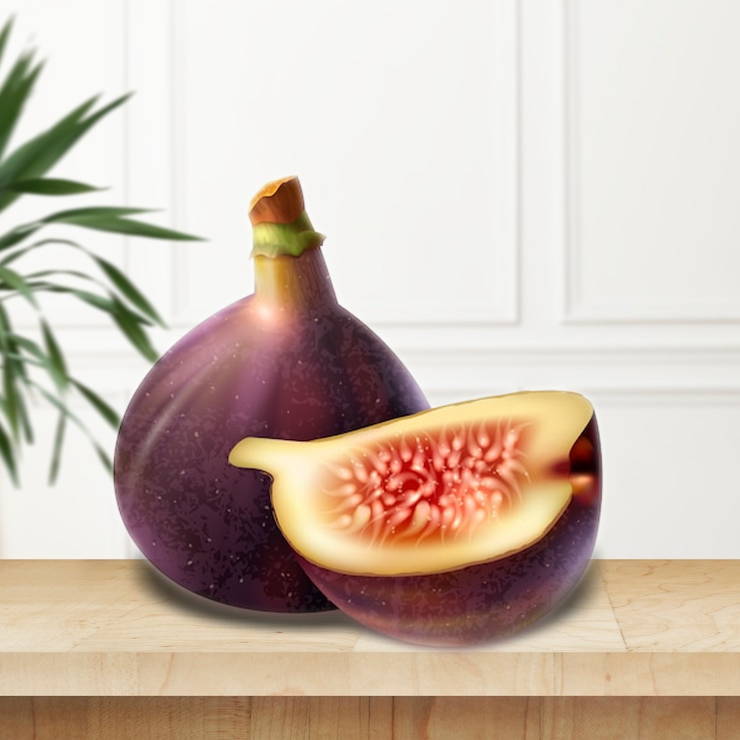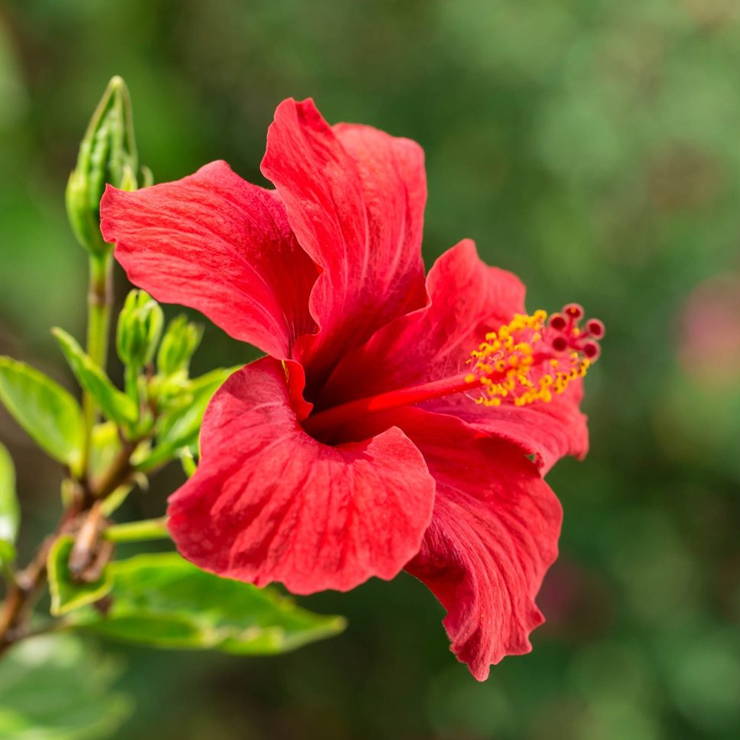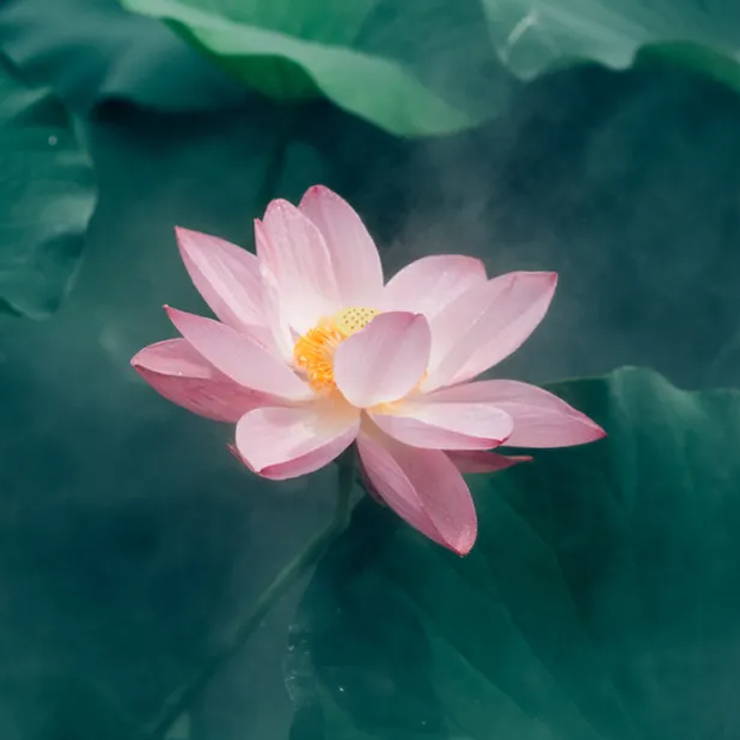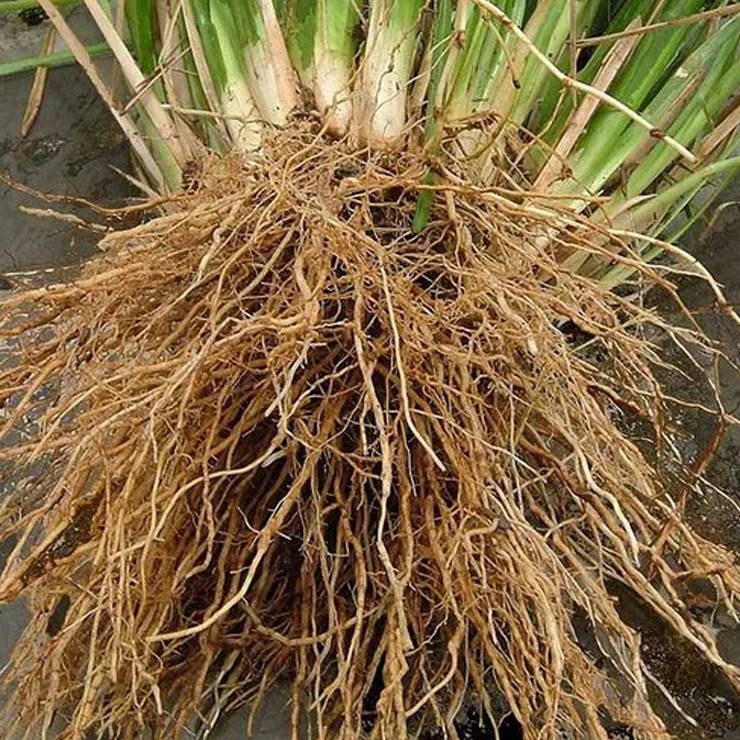 Benefit of Kumkumadi Serum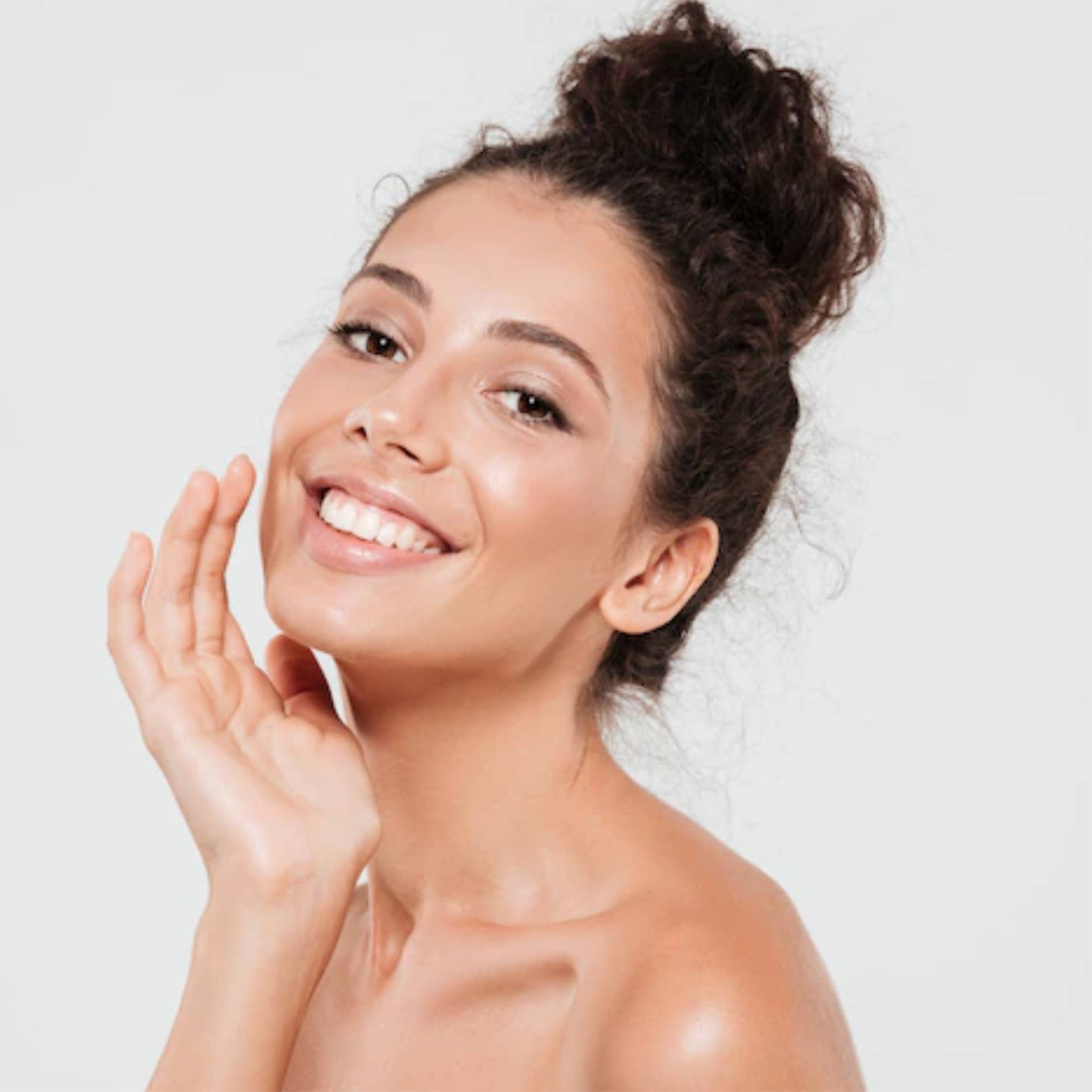 Kumkumadi Serum is believed to promote collagen production, which helps to heal wounds and reduce scarring.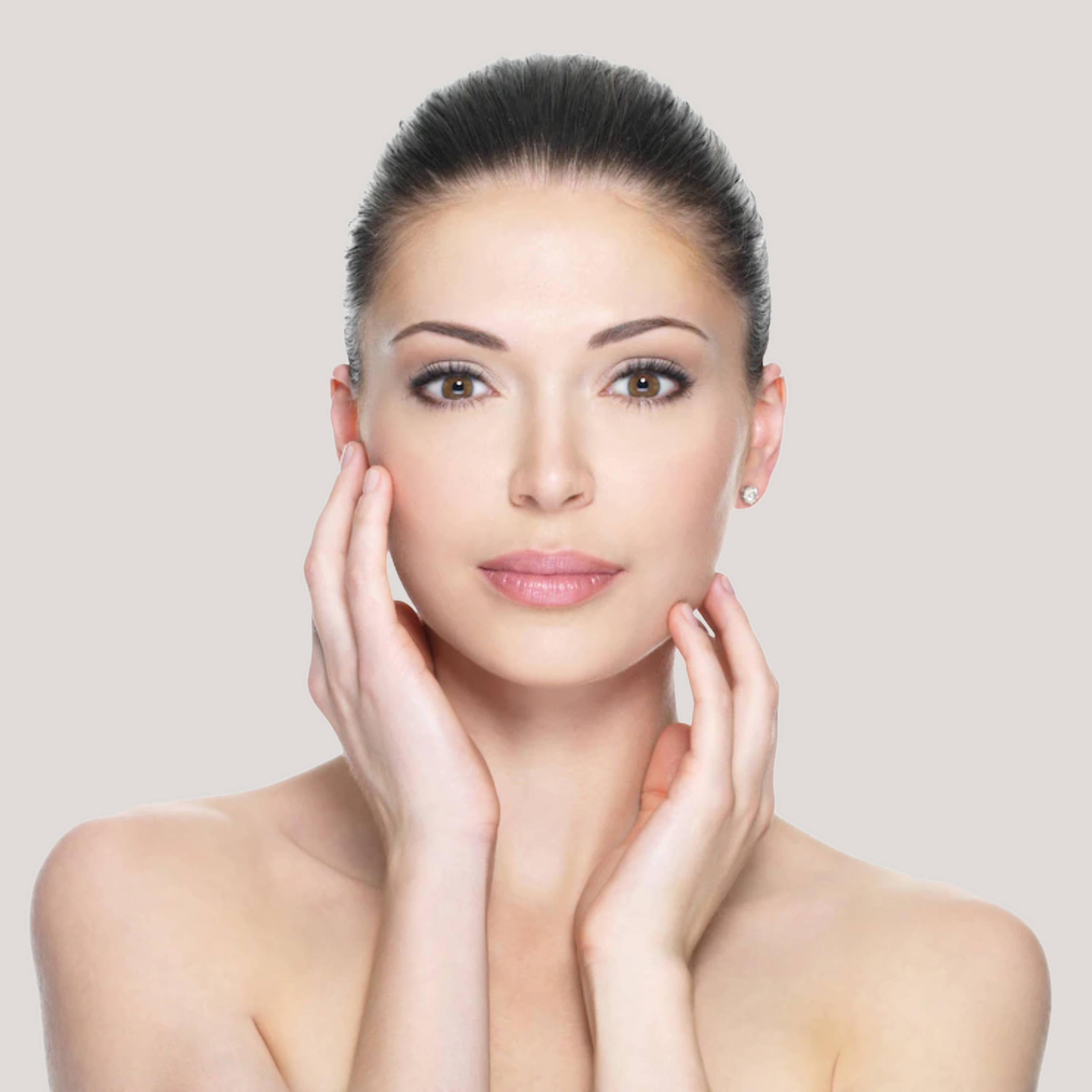 Moisturizes Dry Patchy Skin
It is highly moisturizing, treats dryness, injects moisture and penetrates deep into the inner layer of skin to improve the skin tone, making your skin soft & supple.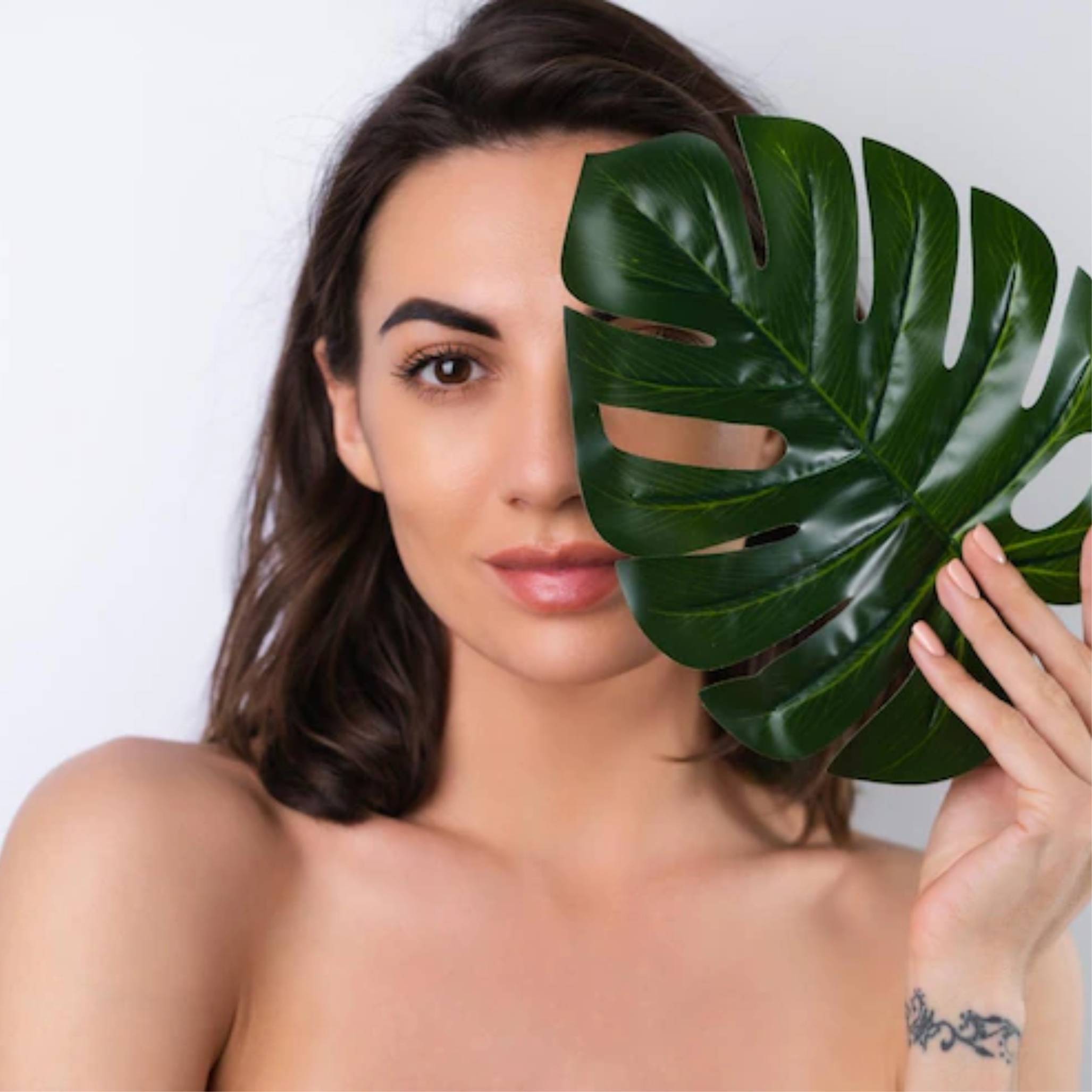 Kumkumadi Serum has antioxidant and antibacterial properties that helps in blood circulation and revitalize skin cells. Kumkumadi Serum also helps remove dead skin cells, improve texture and make your skin even more toned.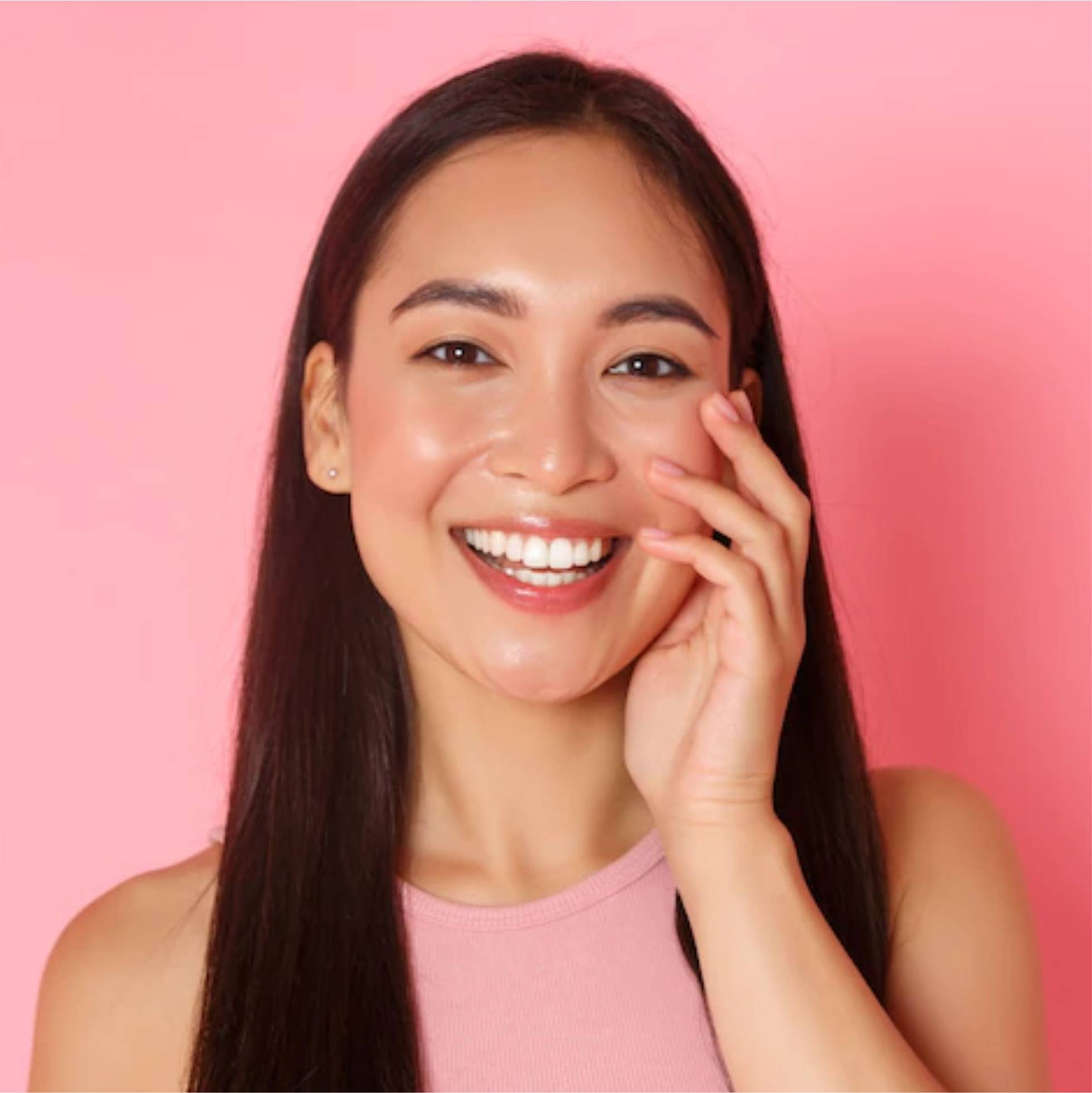 Diminishes Dark Spots & Blemishes
With the Ayurvedic recipe of blending natural Serum and herbs like Saffron and Lotus extracts, Kumkumadi serum is highly efficacious in minimizing dark spots and pigment in bright and spotless skin. It effectively diminishes fine lines, dark spots, and wrinkles and keeps signs of aging at bay.

Kumkumadi Serum has many uses and can solve all skin problems. Its moisturizing properties offer relief for dry & itchy scalp. Kumkumadi Serum, a great hair conditioner, nourishes hair and increases blood circulation to hair follicles. This will eventually promote hair growth.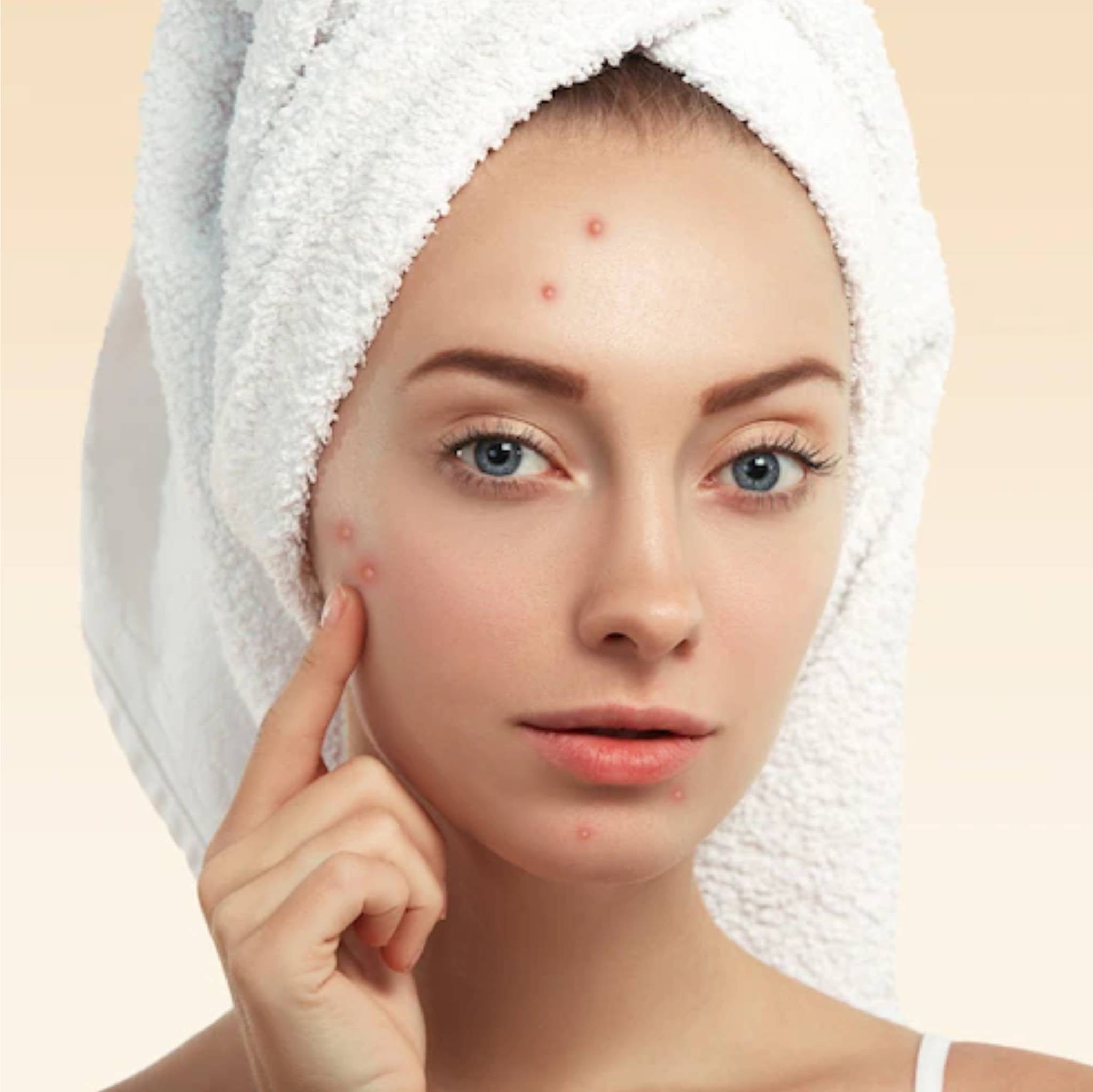 The antibacterial properties of Kumkumadi Serum make it effective in fading acne marks. It regulates the skin's surface and reduces the appearance of pores by eliminating dirt and toxin. It helps prevent pimples and acne.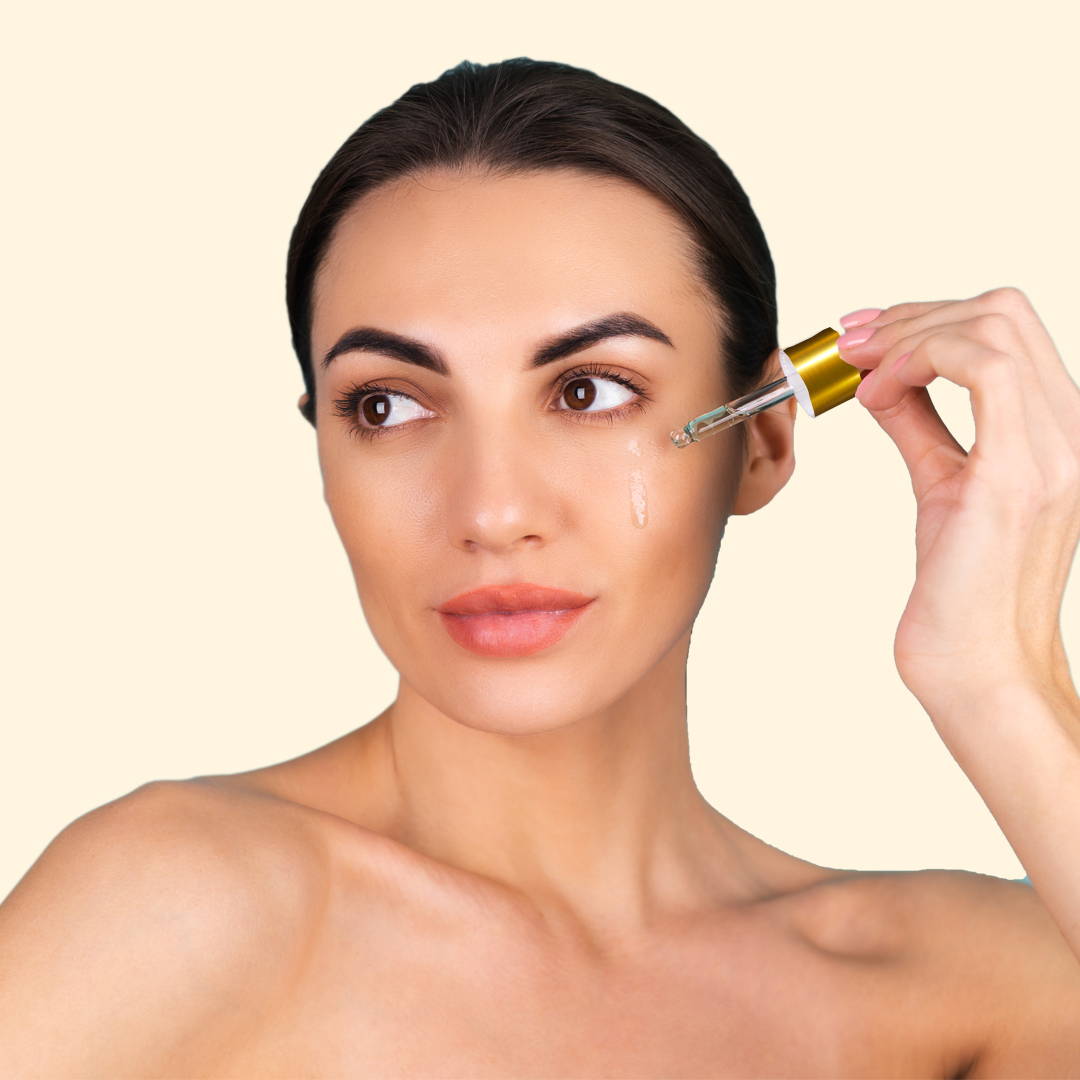 Why Firstleaf Kumkumadi Serum?
Improves Skin Brightening & Radiance in 28 Days. It brightens dull skin and repairs pigmentation minimizing signs of aging. It is clinically proven to improve Skin Firmness in 28 days and helps to revive dull skin & boost skin elasticity naturally.

Classical Natural preparation using 26 Ayurvedic herbs like saffron, sandalwood, etc., free from any chemicals, preservatives, or mineral oil. Experience the luxurious feel of Saffron & Sandalwood working magic on your skin every night . A list of ALL ingredients is transparently declared on the package.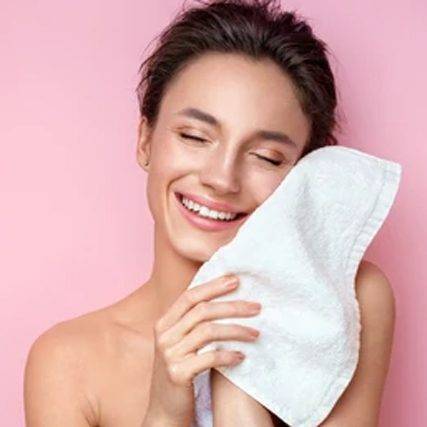 Cleanse and Dry your face with soft cloth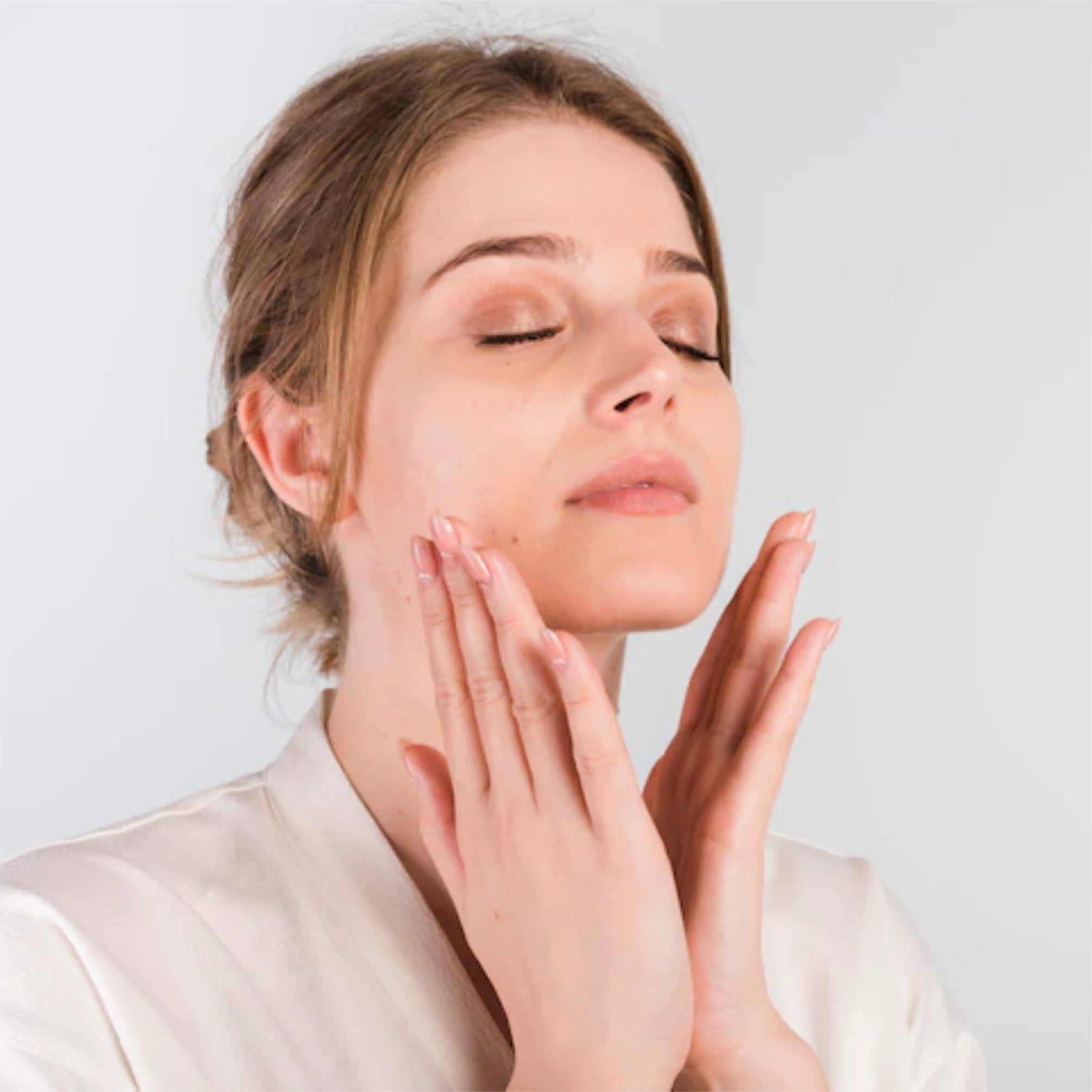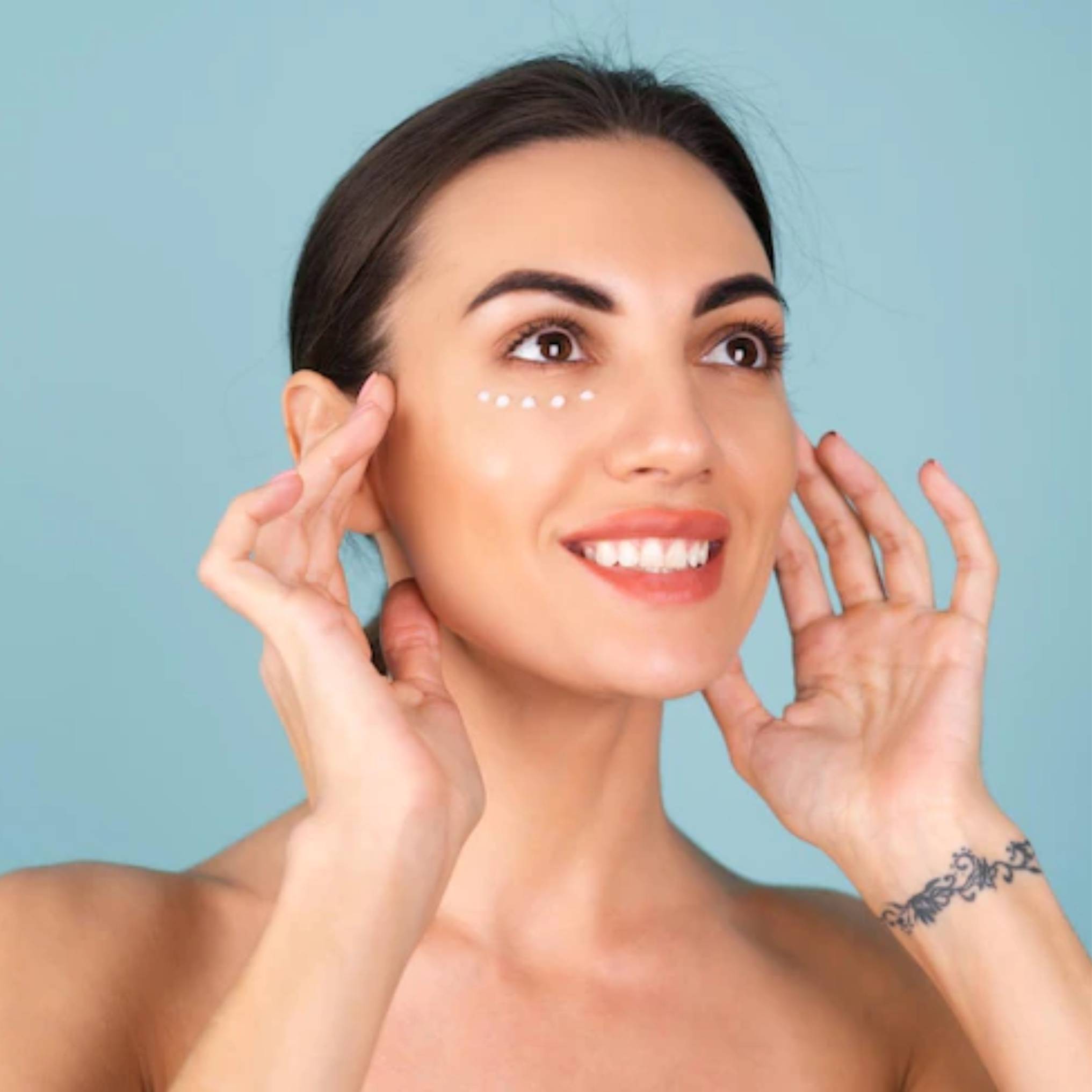 Massage using upward & outwards strokes

Your Questions, Answered.
Still have questions? Call us at +91 740-047-0004 or email us at care@buyfirstleaf.com
Are there any preservatives / chemicals added?
Our Kumkumadi Serum is made by Natural ingredients with no added chemicals or artificial fragrances.
When should I apply this Serum?
We recommend you to cleanse your face with a cleanser or toner and then apply this Kumkumadi Serum at night. Gently massage the oil onto the face and leave it overnight. Clean your face in the morning with a cleanser for effective results.
I have dark circles, Will this serum help?
Yes. Kumkumaadi Serum is effective to diminish dark circles on your face.
Am 6 months pregnant and have got lot of pigmentation now. Can I use this Kumkumaadi Tailam?
Our body undergoes a lot of harmonal changes during pregnancy and that affects our skin too - resulting in pimples, pigmentation etc. It is best to consult your gynaecologist before using.
I have active acne, Can I still use this Night Serum?
Kumkumadi Tailam Night Serum works on all skin types and it helps to reduce acne too. However, you can do a patch test before applying.